All-Star Cover Kids Photo Contest
by Ms. Rivera
(USA)
ALL-STAR COVER KIDS PHOTO CONTEST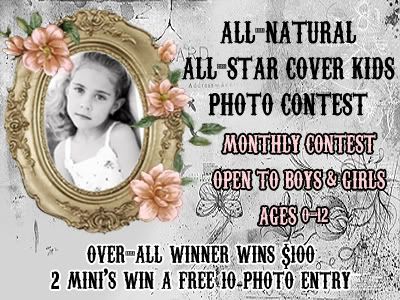 ENTER TODAY! WIN $100!

ALL-NATURAL CONTEST IS OPEN FOR BOYS & GIRLS AGES 0-12!

Join in and write your own page! It's easy to do. How? Simply click here to return to Beauty Pageants.
Model of the
Month Contest
December - Jenna
The 2012-2013 Model of the Year Winner - Julian!
Model Sylvia Eberhart
Hollister Model
- thanks so much Renee' for your book and consultations. I now know where my Modeling Career is Going!
Copyright © 2007 - 2013 - ChildModelsAdvice.com - All Rights Reserved
Template Design | Web Site Design